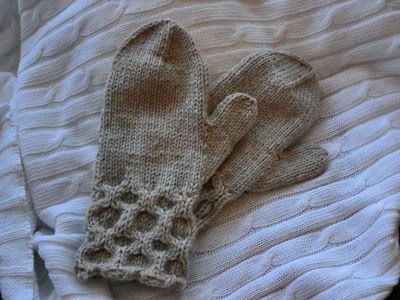 Yarn: Patons Classic Merino, Natural Mix
Pattern: Unisex Gloves from LMKG, modified into a mitten

Although I finished these up last week, I'm just now getting around to posting them. My mom requested a pair of mittens for Christmas, so here she goes. Hope she likes them!

I also have Arwen on the needles as far as a large project goes. We're just not currently speaking to each other. I give it a few more days and then I'll go about fixing the mistakes (which involves two balls of yarn being ripped).