Hello all - thought I would pop in and show you what I am making for this KAL. It is a cable cardi from, I think the spring issue of Sandra: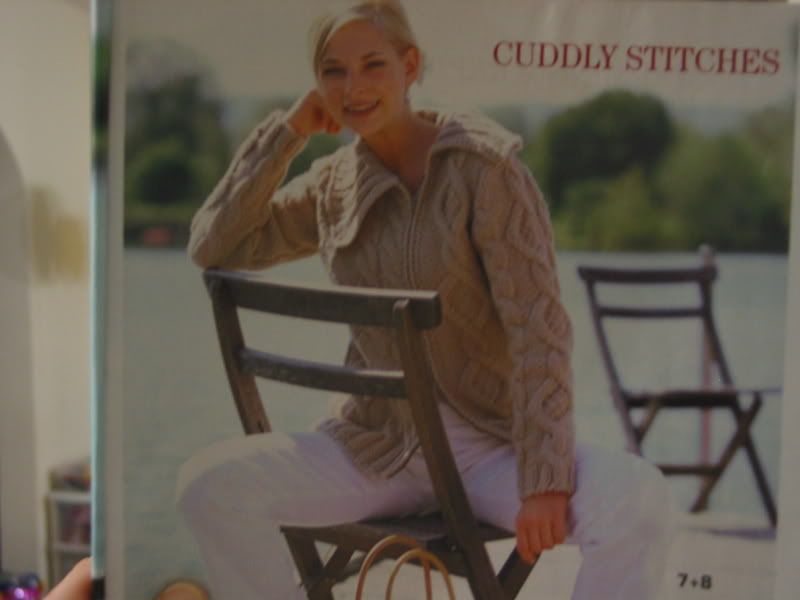 Here is my progress: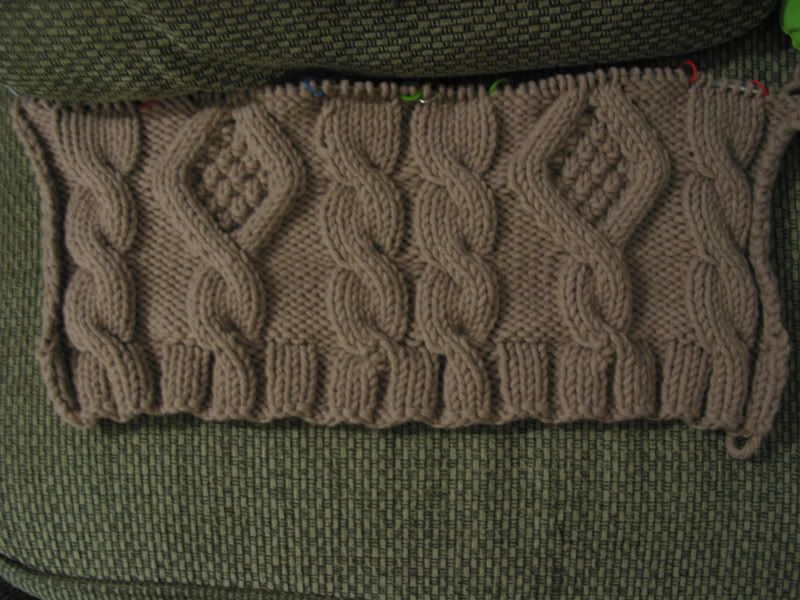 It certainly is going fast, but to be fair I'm using 6mm needles. This is the back of the cardi and I am a bit afraid it will be too small. I assume the cables are pulled in and will open up after blocking. I'll hold my breath and hope for the best.

Good luck to you all with your projects! Have a good one.
http://www.knittingupastorm.blogspot.com