I know the contests are complete but I thought the group might enjoy seeing this small project with a very large cable. I've recently returned to knitting after a long break and have been working on small projects which allow me to try a variety of yarns and knitting techniques.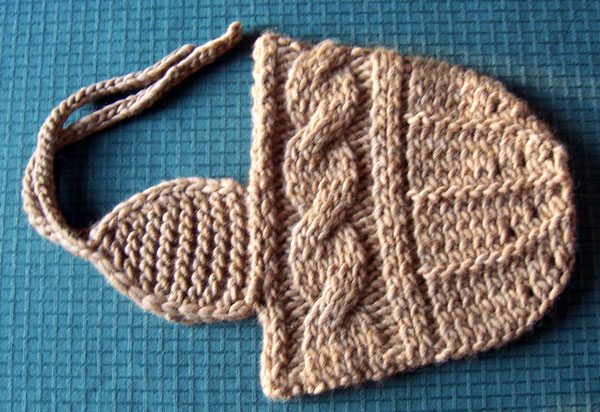 Pattern: Helmet with Earflaps by Lipp Holmfeld (Vogue Knitting on the Go Chunky Scarves & Hats)
Yarn: 1 skein (8 oz.) Brown Sheep Yarn Co. Burly Spun Wild Oak
Needles: Denise Size 15 and K crochet hook
Comments: Short row shaping left small holes toward the crown which are pretty noticeable in this large diameter yarn (anybody know what I could have done to avoid this?). Very warm and cozy hat nonetheless.I'm happy with the results but probably will not be working with super bulky yarn in the future. This hat is destined for the The Dulaan Project.

P.S. If you've not seen Lamb's Pride Burly Spun here's a picture with the yarn for my other two current projects - Central Park Hoodie in Classic Elite Skye Tweed and socks with Opal Magic.