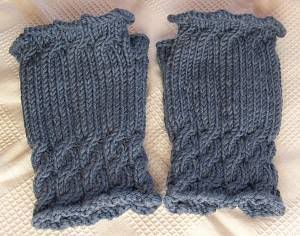 I completed Fetching. I have already worn them and they work nicely to keep your hands warm and allow you to move your fingers. It only took one ball of Super 100% Australian Merinos yarn in color #1694.

This was a fun knit and quick enough to make as gifts this holiday season.
I am thinking of making another pair in a different color.

You can find the pattern for Fetching in the Fall issue of Knitty go HERE.

I am over at Alpaca Rose.